Different Track and Field Sports
Which Track and Field Sport Did You Excel In?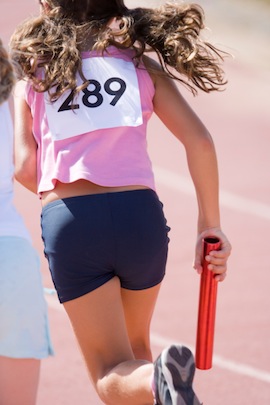 These dewy, cool mornings that turn into warm, sunny afternoons bring back fond memories of when I competed in track and field meets back in elementary school. The local horse track became my practice running grounds, and an old mattress was used as a high jump mat — I treated it like the Summer Olympics — it was kind of a big deal.
The best part of any day was proudly marching home to show my mom my array of ribbons. A red meant first place, blue second, and yellow third, so the more red ribbons she saw, she knew my "training season" had been a success. And any red or blue ribbons guaranteed a spot in the the next meet, where you'd compete against students from other schools — pressure! The event I always managed to do well in was high jump. Gliding over that bar is a distant memory now, even though some of my current poses from yoga class remind me of the ways I used to contort my body!
Was there a particular track and field sport you loved back in the day, or are there any that you still do today? If you could get back into it, is there something particular you would train for?