Do I Need to Eat a Snack Before a Cardio Workout?
Do I Need to Eat Before a Short Cardio Session?
You might be surprised to learn that not every trip to the gym necessitates a preworkout snack. According to Heidi Skolnik, nutritionist to the Julliard School and the School of American Ballet and the Women's Sports Medicine Center, if you happen to snack on something right before a quick cardio session, it won't hurt you, but it won't necessarily help you either.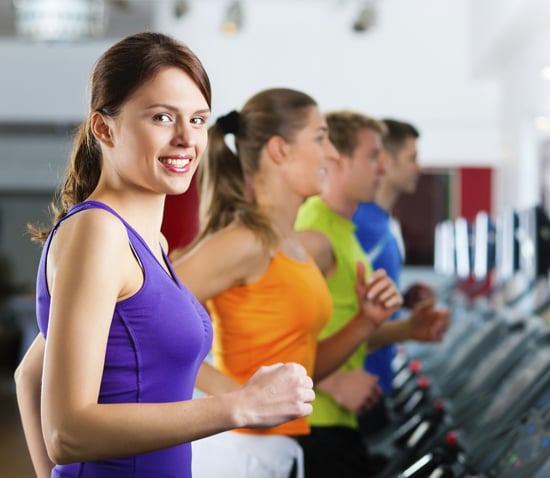 "If you're doing 30 minutes [of cardio] to be fit, you don't need to do anything." While a short cardio session certainly boosts your metabolism, benefits your mood, and improves blood pressure and cholesterol levels, "you're not burning a significant enough amount of calories that requires you to eat anything special," says Heidi. However, this only goes for a short workout that's completely cardio. For example, if you're taking a heavy-duty indoor cycling class and you're going to lift weights right after, you need the right blend of protein and carbohydrates to fuel your workout — and at least 10 grams of protein afterwards to help muscles recover.
If 30 minutes of cardio to stay fit and maintain your weight sounds like your workout routine, it might be time to let go of snack time and create new healthy habits. Make sure you've properly nourished your body with a meal two to three hours ahead of time and drink plenty of water before, during, and after your workout.
Do you always snack before a short workout? Will this tip change your habits? Tell us below!