Do Omega-3 Pills Help You Live Longer?
Omega-3 Supplements Offer No Benefit, Study Says
If popping an omega-3 pill is part of your morning ritual, you may be better off throwing out the bottle. A new study claims that omega-3 supplements may not be giving the life-extending protection once believed.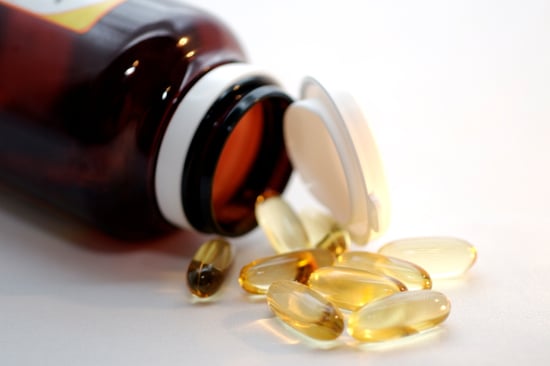 Many people take fish oil or other omega-3 fatty acid supplements since the nutrient — found in seafoods, nuts, beans, and seeds — has been shown to help protect the heart and lower cholesterol. But a recent review of 20 studies of over 68,000 people, published in the Journal of the American Medical Association, found that omega-3 supplements did not reduce the risk of heart disease, stroke, or death.
More studies have reported similar results, and other comprehensive studies have found that omega-3 supplements did not help older adults slow mental decline. Since omega-3s are a much-needed nutrient, however, make sure you are getting enough through your food. Fish like tuna, salmon, and sardines are all high in omega-3s, but if you're not a fan of seafood, check out our list of vegan sources of omega-3s.