Do You Always Wear a Bike Helmet?
Do You Always Wear a Helmet When You Bike?
This weekend, I did the unthinkable: I rode my bicycle without wearing a helmet. It's not something I normally do, and it's certainly not something I'd encourage to another cyclist. But this weekend was a little different; it was my neighborhood's annual street festival and more than 10 blocks were closed to automobile traffic. It allowed people on bikes, foot, and skates to leisurely wind through the neighborhood without worrying about cars. I rode at a very slow pace, stopping a lot to check out the various booths along the way. I also noticed that almost every cyclist at the festival was also without a helmet.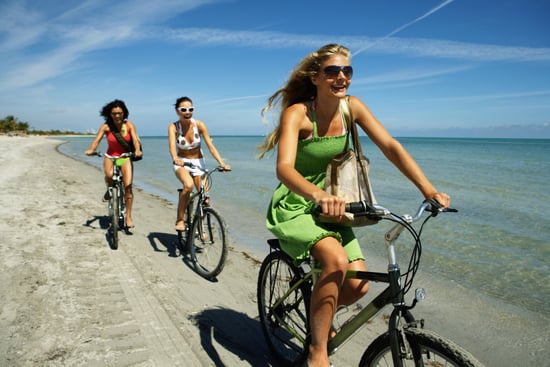 When it comes to long rides, fast rides, or any ride that involves sharing the road with a car, my helmet is always on. To be honest, with the exception of this annual street festival, I'm never without my helmet. I'd rather look dorky than take any chances at hurting myself.
How about you? Do you always wear a helmet when you bike, or does it come off during leisurely rides?