Do You Avoid Certain Foods at Home But Not at Restaurants?
Are There Foods You Avoid at Home but Not at Restaurants?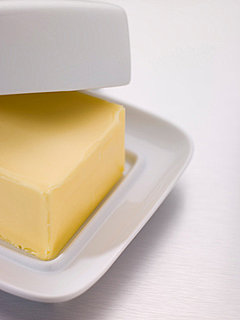 I hardly ever buy butter. I never cook with it (I prefer olive oil), and if I'm eating toast I prefer to top it with peanut butter or jelly. If I'm baking, I buy the least amount possible, and if there's leftover butter it tends to sit in the fridge until well past its expiration date. But if I go out to a restaurant, I never pass on the butter! I eat it on toast, rolls, in sauces . . . anywhere!
I don't have an aversion to the ingredient, I just prefer not to keep it around at home. Are there ingredients that you avoid at home but have no problem eating when you're out? If so share the deets in the comments section below.