Do You Ever Reject Professional Medical Advice?
Weigh In: Do You Reject Your Doc's Medical Advice?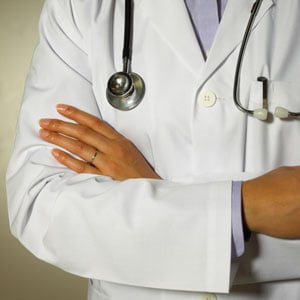 I'm killing myself for not eating an apple a day. In recent weeks, I've spent entirely too much time at doctors' offices, which have resulted in numerous prescriptions for antibiotics. Thinking I knew my body well enough, I decided to forgo the second Rx and tried to fight my illness with my trusty OTC meds, some saline spray, and some rest. Unfortunately, playing nurse to myself didn't pay off and I went running back to my pharmacy asking for that original prescription to be filled. Now five days later, I'm starting to finally feel better. Final score: Doctor 1, Patient 0.
In this case, my doctor certainly did know best, but I'm not sure he always does. Do you ever reject your doctor's medical advice for your own intuition?