Do You Greet Runners When Passing Them?
Do You Greet Fellow Runners as You Pass Them?
I'm not usually a morning exerciser (or a morning person), but a busy evening schedule recently led me to bite the bullet and set my alarm to fit in a morning run. Once I joined the regular runners at a nearby park and slowly made my way out of my groggy fog, a fellow runner passed me by with a cheery, "Good morning!"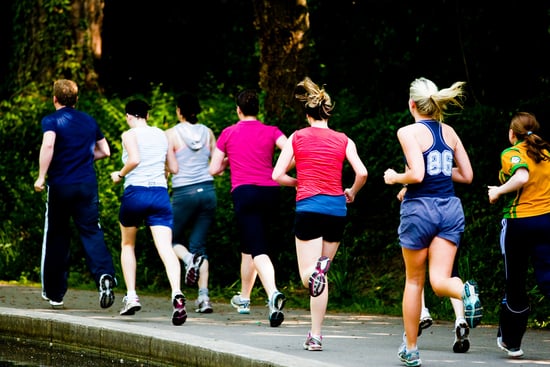 No one else jogging on the trail was quite as awake or as cheerful, and considering the popularity of the trail it would've been weird if everyone greeted each other! But I have been on less-trafficked routes where meeting someone on your run is grounds for a least a nod of acknowledgement. What about you? Do you greet fellow runners while you work out?
Source: Flickr User Steve-H