Do You Keep Your New Year's Resolutions?
Have You Been Sticking to Your Healthy Resolutions?
We're less than two weeks into 2011, and I'm already failing at my New Year's resolutions to eat out less and go to yoga more. I started the year off with four consecutive yoga classes, but a week-long illness made keeping that up pretty hard. As far as curbing my habit of eating out, I have no excuses — I just haven't made an effort. The good news is that there are 50 weeks left in the year to make good on these promises to myself. I'll be getting my yoga on this weekend at the Yoga Journal Conference: San Francisco, and it's never too late to start brown bagging it to lunch.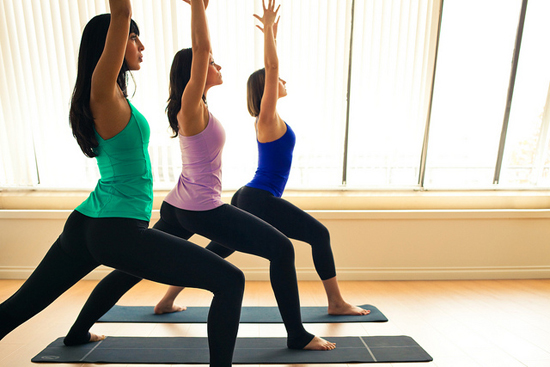 How are you doing with your 2011 healthy resolutions — working hard or hardly working? Join our Get Fit For 2011 community challenge and giveaway for some extra incentives to stick with your goals. If you want to talk more about your 2011 healthy resolutions, join us for a live Twitter chat this Thursday. We'll be fielding questions and dishing up advice on how to stick to your resolutions all year long.
Source: Flickr user lululemon athletica