Do You Lend Out Your Yoga Mat?
Are You OK With Lending Out Your Yoga Mat?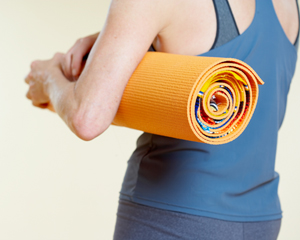 Confession: I am a bad friend. This week when a good friend asked to borrow my yoga mat for her Bikram class, I guiltily said no. The idea of sharing something that is so important to me — and that I sweat profusely on — just didn't sit well. I think I was also a little grossed out by the idea of her using it in hot yoga without a towel. I know that yoga mats are easily cleaned, I guess I'm just squeamish about certain things. It's probably the same reason I'm weird about sharing bathing suits and razors. Days later I am still feeling guilty and wonder if I need to find a way to get over my germaphobic tendencies. Tell me . . .