Do You Obsess About Your Weight?
Do You Only Measure Your Health in Terms of Weight?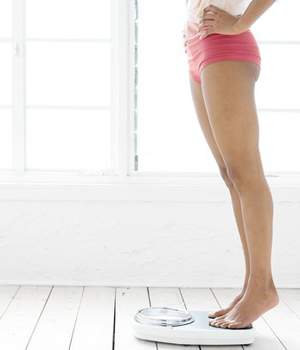 In college I lived with someone who kept a scale in our bathroom, and also her bedroom. She weighed herself at least twice a day, logging it into a notebook each time. She became so focused on her weight that the slightest increase — meaning one to two pounds — would cause worry. She never took into account that she was gaining muscle mass, or perhaps was particularly bloated that day. She was a natural-born athlete, ate a healthy vegetarian diet, and worked out regularly. Yet she interpreted the number on the scale as the only true reflection of her health.
When I'm at the gym, I often weigh myself and take mental note of the number. And if there is a marked difference in either direction, I don't immediately jump to any conclusions. That's because I also measure my health in terms of strength, endurance, and a few other factors. How about you . . .