Do You Specifically Save Room For Dessert?
Do You Save Room For Dessert?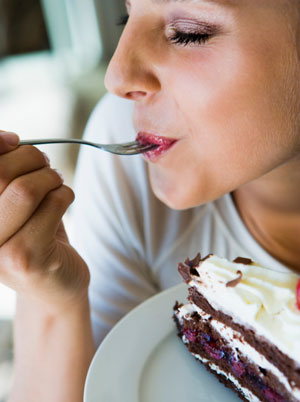 When going out to dinner, I specifically don't stuff myself silly so I can save room for a few bites of dessert. My hubby also has a big sweet tooth, but he has a much bigger appetite for deliciously savory foods. He always downs his meal without thinking twice, and feels too engorged to order a dessert to share. So when I get home, I have a few bites of ice cream or a piece of dark chocolate. What about you?