Do You Suffer From Competition Envy?
Speak Up: How Do You Deal With Competition Envy?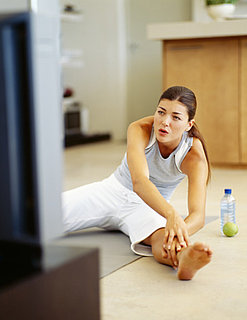 I'm not sure that "competition envy" is a real, defined term, but after seeing signs posted all over town about this weekend's San Francisco marathon, I'm certainly experiencing it! Months ago, I toyed with the idea of running, but a perfect storm of injury and a busy schedule left me with not enough time to prepare. Now I'm actually feeling pangs of jealousy for this weekend's runners.
I've gotten similar feelings watching a sporting event on TV. I tend to excercise while watching TV, but watching big events like Wimbledon give me even stronger urges to start exercising immediately — I even started stretching on the floor as I watched!
When this happens to me, I experience one of two opposing results; either I get the urge to exercise more, or I sulk jealously as the event goes on. Does this ever happen to you? If so, how do you deal with it? Sign up for the next big event? Eat a hot fudge sundae? Please share in the comments section below.