Do You Use a Gym Bag?
Do You Use a Fitness-Specific Gym Bag?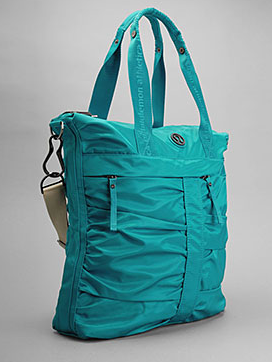 It wasn't until recently that I started using a fitness-specific gym bag. I always thought, "No need to waste money and material on something that I don't really need." I was dead wrong. Ever since getting a lululemon gym bag, I get the appeal: tons of pockets, separate compartments for clean and dirty clothes, and it's well-ventilated to keep away funky smells. There are also little extras that I love, like a strap for my yoga bag.
Why it may seem crazy that I didn't have a gym bag — I am a fitness writer after all! — it's not that unusual. Lots of people at my gym use old totes, or stash essentials in the trunk of their car. How about you?