Doctors Prescribing Weight Loss For Patients' Health
Has a Doctor Ever Prescribed Weight Loss to You?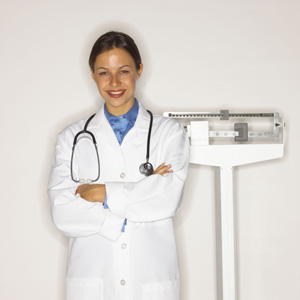 In not-so-gentle terms, a friend of mine was told by her doctor that she needs to lose weight. And regardless of her doctor's good intentions, hearing this news was incredibly upsetting to her. To be fair, her doctor comes from a place of concern. With the number of overweight and obese adults on the rise, and the host of medical risks associated with undue weight gain, her doctor was ultimately looking out for her health and not trying to make her feel bad. Starting next week, my friend will be meeting with a nutritionist to figure out a healthy diet plan, and a physical therapist to start an exercise regimen. While still a little shaken from hearing the news, my friend is excited to make health her number one priority.
With obesity becoming a growing concern, I am wondering if this sort of advice is becoming more common from doctors. Tell me . . .