Does Alcohol Help With Sleep?
Get-Fit Tip: Nix the Nightcap For Better Sleep
If you can't seem to get a quality night of sleep, then a prebedtime relaxation routine is in order. But while you should memorize these de-stressing bedtime yoga poses, one thing you shouldn't do is reach for a glass of wine in an attempt to help you relax.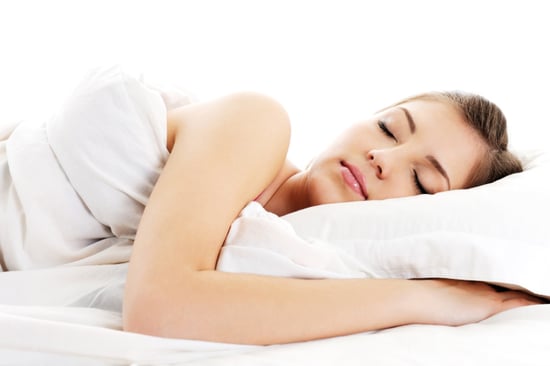 The idea that having a nightcap before bed will help you sleep is a myth; while it may help you doze off in the short term, too much alcohol too close to your bedtime actually disrupts your sleep cycle, leading to a restless night. Instead of alcohol, wind down with a cozy mug of herbal tea, or drink tart cherry juice; it contains melatonin, a hormone that helps regulate your body's circadian rhythm to help you sleep.
Want more healthy living tips? Enter our Get Fit For 2013 contest. You'll receive healthy living tips (like this one!) straight to your inbox, and you'll be in the running to win a prize package that includes a trip to Mexico, $500 worth of Zobha fitness clothes, a Vitamix, and more!