Does Exercise Help With Stress?
Does Working Out Help You De-Stress?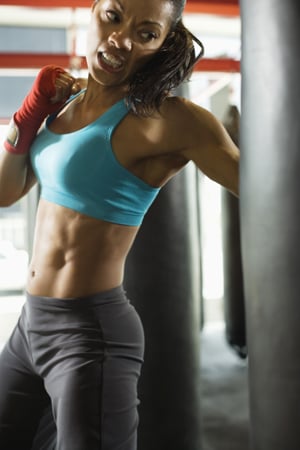 After a recent incredibly stressful day, I hit the gym. Studies have shown that exercise helps with stress, but for me, it doesn't always work that way. Instead of helping me relax, being at the gym can sometimes amp me up even more. Overwhelming stress can make me distracted and interfere with my focus, and as a result my workouts suffer. By the end of this after-office workout, I felt more down than I did when I showed up.
I do think that exercise helps me feel less prone to stress. But in moments when I'm already in an emotional state, going to the gym doesn't seem to be a remedy. How about you?