Does Exercising in the Cold Burn More Calories?
Fact or Fiction: Working Out in the Cold Burns More Calories
You may have heard that exercising in the cold burns more calories than exercising in moderate temps, but is this a fact or myth? It's sensible to assume that the effort it takes to warm up your body burns more calories, but it's not as simple as that. Keep reading to find out how exercising in the cold affects calorie burn.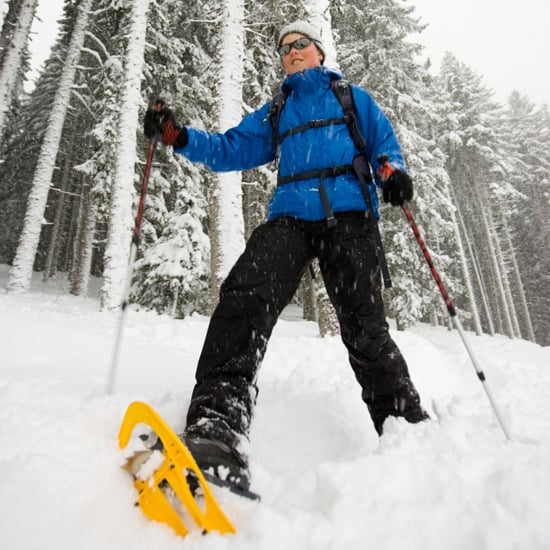 Shivering does burn calories — that involuntary tensing of muscles to warm the body burns about 200 for every 30 minutes. So if you're not wearing enough layers and you're cold while working out in low temps, your body burns more calories to keep warm. In a study of "scantily clad" exercisers, the participants burned 13 percent more calories in the cold than when they performed the same type of exercise at room temperature (450 compared to 400). But don't take the above to mean that you should dress in less to increase calorie burn. It's important to dress appropriately to both protect your skin and to prevent hypothermia.
It seems feasible to think that the extra energy it takes to warm the cold entering your body should burn some extra calories, but unfortunately the number is pretty low — especially if you're already moving and becoming warm from exercise. It's not all a loss! If you are looking for a major calorie burn this season, add snow to the mix — you'll definitely be able to work off that extra peanut butter kiss cookie (or three). Snow, especially when it's deep and heavy, adds resistance to your workouts when doing exercises such as snowshoeing or skiing. This results in a higher caloric burn than if there was no resistance at all. Adding resistance also tones your muscles more effectively, so if you have the choice to hit the treadmill at the gym or go for a hike in the snowy woods, I bet you can guess which offers more bang for your buck.