Does Exercising in the Morning Make You Less Hungry?
Does Exercise Make You More or Less Hungry?
If you're trying to control a ravenous post-workout appetite, you may try working out for at least 45 minutes in the morning, a new study suggests.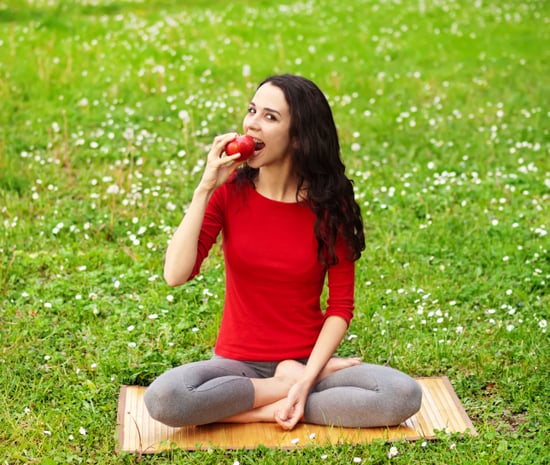 In the study, 18 normal-weight and 17 obese women briskly walked on a treadmill during the morning for 45 minutes and then were shown pictures of food while their brain activity was recorded. Afterward, the women logged what they ate and how much they exercised throughout the experiment day.
The morning exercise helped dampen their desire for food, as measured by their brain activity when looking at the pictures of food. Also, while researchers thought the women would eat more on exercise days, they actually all ended up eating similar amounts as on nonexercise days, regardless of size.
A similar study last year found that consistent exercise helped curb appetites in fit women but made more sedentary women hungrier after a workout. While the current study suggests that 45 minutes of morning exercise helps control your appetite, that study recommended exercising consistently at a strenuous pace for at least an hour. What's your experience? Do your workouts make you less hungry, or is a hearty meal always first on the agenda after a sweat session?