Does Intermittent Fasting Cause Bloating?
If You're Feeling Bloated While Intermittent Fasting, You Might Be Making These Mistakes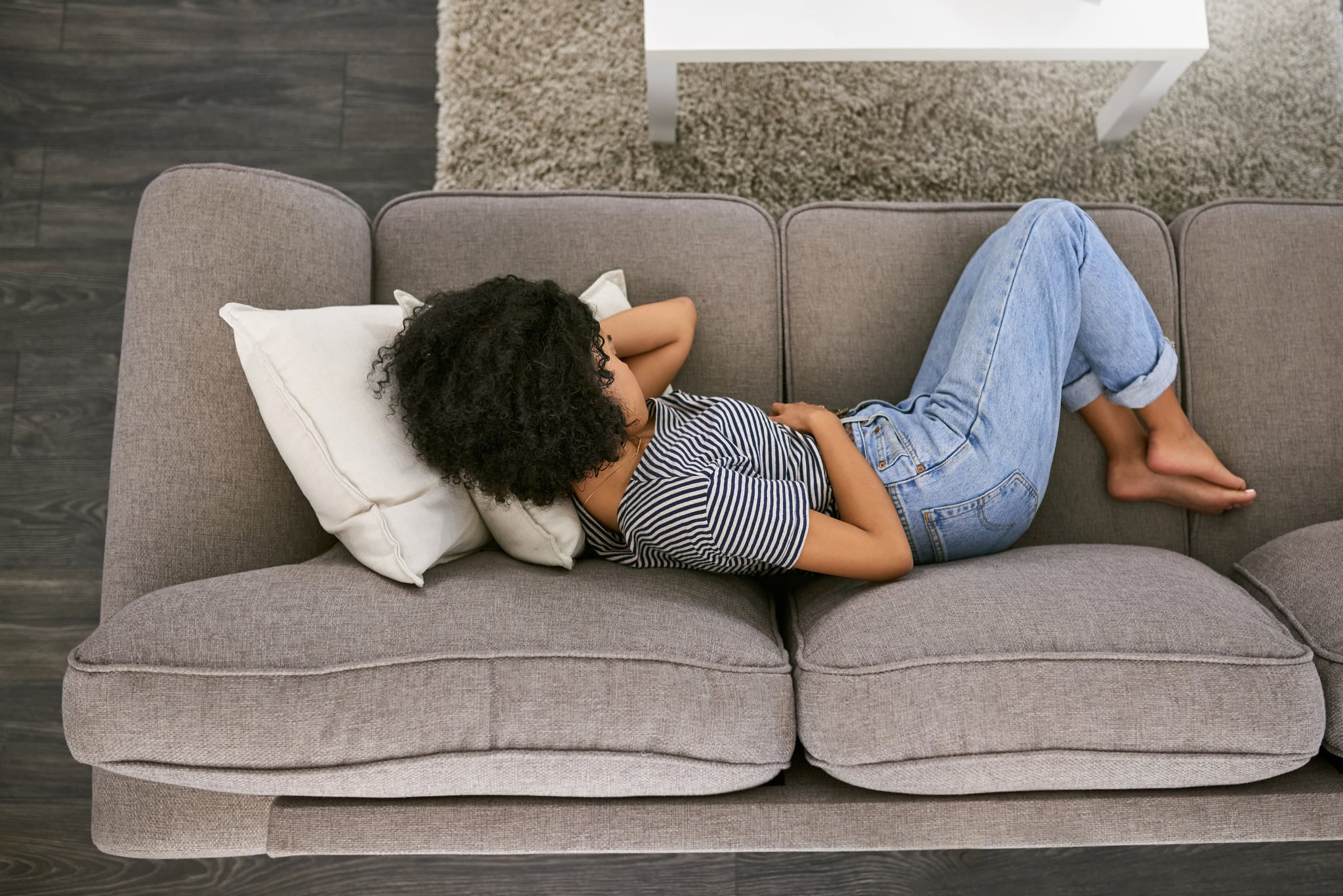 Intermittent fasting (IF) may help you lose weight, feel more energized, and even improve digestion, but if you're suddenly feeling more bloated, you may need to change your approach.
IF simply means reducing the window in which you eat during the day. The most basic plans involve fasting for 12 hours, then eating for 12 (known as the 12:12 ratio), abstaining for 14 hours and eating for 10 (called 14:10), or fasting for 16 hours and eating for eight (16:8). While you're unlikely to feel bloated while fasting, you might feel rough later on, especially if you're trying a more extreme method that translates to going whole days without food.
"A full day of fasting followed by a large, sodium-rich and fiber-deficient meal will most certainly induce bloating," Iris Lami, an ACE-certified personal trainer in Kealakekua, HI, told POPSUGAR.
Beyond that, there's also the issue of staying hydrated. "If you don't fast correctly and drink plenty of fluids, it can slow down your digestion," Iris explained. "That means it can also take a long time for your body to properly excrete food following a fast, even if the fast hasn't had any damaging effects." In other words, you end up bloated from constipation.
So, stick to shorter periods of fasting, drink plenty of water throughout the day, and fill your eating window with both fiber-rich produce and healthy fats to keep your digestive system humming.