Don't Skip Side-to-Side Moves When Working Out
The Exercise You Hate Is Probably the One You Need Most
I don't know about you, but I like to do things I am good at — especially in the gym. Much to my chagrin, it has become quite clear that the moves I have been avoiding, like side lunges and side stepping squats, are exercises my body needs. After three reps of these lateral moves, my muscles are screaming to quit because the glute muscles on the sides of my pelvis are weak.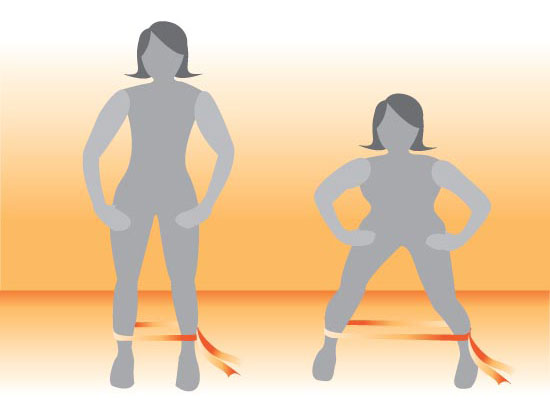 After a particularly grueling session with my Equinox trainer full of skaters and sideways shuffles, I had my conversion experience and have begun doing these awful awesome exercises when working out on my own. My hard work is paying off; I can feel my running improving. These stabilizing muscles (officially known as the gluteus medius) keep my side-to-side pelvis sway in check, making me a more efficient runner.
It's now time to take stock in your workouts — what exercises have you been avoiding? Tell us in the comment section below.