Download Yoga Videos From Yoga Journal
Check It Out: Downloadable Yoga Videos
We can't always get to a yoga class because of our busy schedules, plus hitting up a studio every week can get pricey, so Yoga Journal has a new solution. The company known for its amazing magazine, calendar, and yoga conferences just launched the Yoga Journal Download Center. You can choose from hundreds of yoga videos, download them to your computer or MP3 player, and practice anywhere your yogic heart desires. These aren't dinky little five minute videos we're talking about. The site offers 20- to 60-minute videos designed by Yoga Journal, as well as mainstream yoga DVDs led by well-known yoga instructors.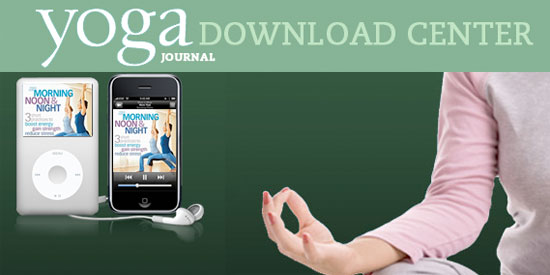 Here's a list of a few I think you'd like:
These videos are reasonably priced at about $6 to $20 a download. You can bring your iPod to the gym or on a trip, or follow along on your computer at home. It's a simple way to ensure that yoga is a part of your life without breaking the bank.
To see a video clip of the Shiva Rea video mentioned above,
.