Downward Facing Dog
How to Do Downward Facing Dog
If taking yoga is one of your goals, let me introduce you to Downward Facing Dog. It's probably the most basic yoga pose, and no matter what style of yoga you study, you'll end up in this pose more than a handful of times in one class. Even though it looks pretty straightforward, it's a challenging position to hold since most of your weight is in your upper body. It's also difficult if you have tight hamstrings, so don't be frustrated if your knees are bent or your heels don't touch the ground.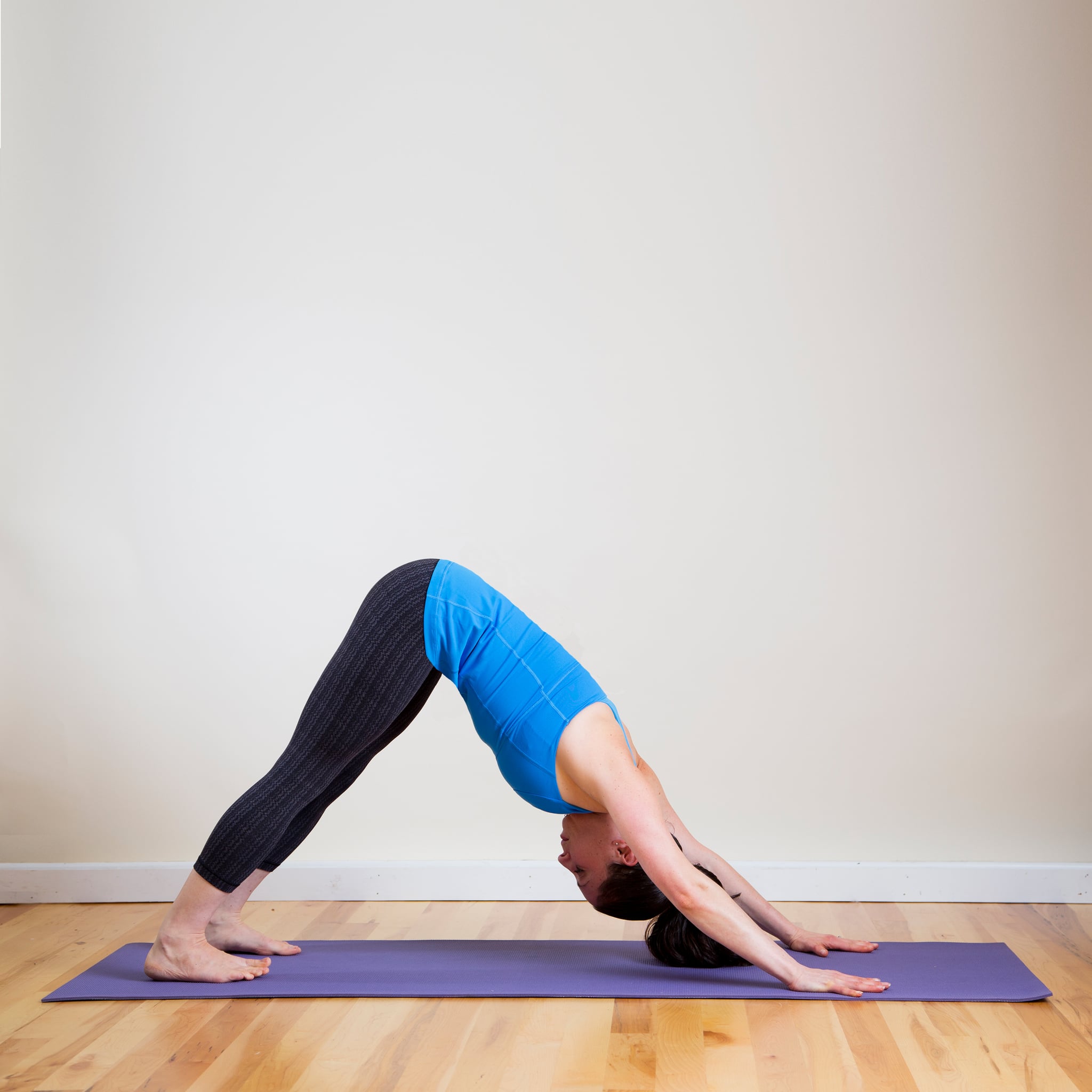 Sanskrit Name: Adho Mukha Svanasana
English Translation: Downward Facing Dog Pose
Also Called: Down Dog
Begin on your hands and knees. Your wrists should be underneath your shoulders, and your knees underneath your hips.
Inhale as you tuck your toes under your heels. Then exhale to lift your hips, coming into an upside down "V" shape called Downward Facing Dog.
Spread your fingers wide and create a straight line between your middle fingers and elbows. Work on straightening your legs and lowering your heels toward the ground. Your heels should be slightly wider than your toes, so the outside edges of your feet are parallel with the outside edges of your mat. Relax your head between your arms, and direct your gaze through your legs or up toward your belly button. Work on holding for five breaths.
Downward Dog is a great way to stretch your calves — I do this pose after almost every workout. So even if yoga is not your thing, this pose can be your calves' best friend.