Dr. Love Says: Stop the Worry About Your Health
At a time when many of us are trying to live up to our goals for the new year, Dr. Susan Love, a well respected voice on the topic of women's health, has some simple advice: stop worrying about your health. In her new book, written with psychologist Alice D. Domar, Live a Little: Breaking the Rules Won't Break Your Health, the message is moderation. And you know I am all about moderation.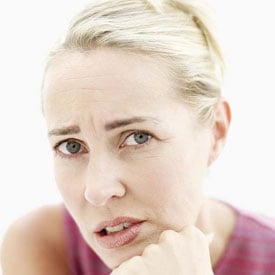 The good news is that in Love's opinion many women are living healthier lives than they think. We might not all follow the health rules discussed here at FitSugar on a daily basis — sleep seven to eight hours a night, eat a rainbow of antioxidant-rich foods, exercise 30 minutes regularly — as long as we do all these things moderately well then we're doing all right in Love's opinion. In a recent interview, Dr. Love explained the message of the book like this, "The point of this is to use your commonsense, and if you feel good, then you're fine. The goal is not to get to heaven and say, 'I'm perfect.' It's to use your body, have some fun, and to live a little."
Sound words to live by, but I am taking Love's advice as a long-term plan. I have my New Year's resolutions to motivate me these days.