DrSugar Answers: Is PMDD For Real?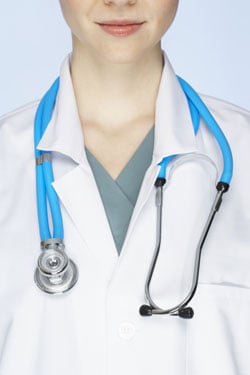 DrSugar is in the house, and she's answering your health-related questions.
Dear Doc Sugar,
Is PMDD for real? It seems like a way to use PMS as an excuse for almost everything. But if it is real, I think I might have it. I know self-diagnosis is probably not the way to go, but could you tell me what I should be looking for and what I should ask my doctor?
— Feeling Bluesy and Woozy
What a great question, and a fun one to answer given that I'm a woman and know exactly what it's like to suffer from PMS! The answer to your question is yes, PMDD is for real, and it stands for premenstrual dysphoric disorder. PMDD is a severe and sometimes disabling form of premenstrual syndrome (PMS). Learn how common the disorder is when you
.
About 75 percent of women experience mild to moderate premenstrual symptoms, but the incidence of PMDD is much lower, affecting up to eight to 10 percent of women. PMDD is distinguished from PMS by the severity of symptoms and its impact on daily activities and relationships.
The symptoms that may affect women with PMDD are: feelings of sadness or despair, feelings of tension or anxiety, panic attacks, mood swings, irritability or anger that affects other people, decreased interest in daily activities and relationships, trouble concentrating, fatigue, food cravings or binge eating, trouble sleeping, and physical symptoms such as bloating, breast tenderness, headaches or joint and muscle pain. Symptoms commonly occur within the last week of the menstrual cycle and usually improve within a few days after menstruation begins. According to womenshealth.gov, one must exhibit five or more of these symptoms to be diagnosed with PMDD.
The specific cause of PMDD is not known, but the Mayo Clinic cites that a history of having major depression is very common with PMDD sufferers. But, PMDD can occur in women who have no history of having major depression.
Treatment of PMDD is aimed at preventing or minimizing symptoms. Non-steroidal anti-inflammatory drugs (NSAIDs) such as ibuprofen (Advil) or naproxen sodium (Aleve) can be used to ease cramping and breast discomfort. One should take great care when taking these medications because there are possible side effects such as gastrointestinal or stomach ulcers or bleeding. Therefore it is very important to take NSAIDs with food and only use them as needed on a short-term basis.
Diet and lifestyle changes can also make a difference. Regular exercise and a balanced diet can help improve symptoms. Nutritional supplements including vitamin B6, magnesium, and calcium have shown to be helpful as well. For some people, the use of antidepressants such as selective serotonin reuptake inhibitors (SSRI) may be necessary to control symptoms. Finally, oral contraceptives can be used to stop ovulation and stabilize hormone fluctuations.
You make an important comment in your question regarding self-diagnosis. I would advise not only you, but everyone, that while it is very convenient to research diseases or ailments on the Internet, it in NO WAY can replace a consultation with your primary care physician or other health care provider. It is very important that you review your symptoms and concerns with your primary care physician in order to determine whether or not you have PMDD.
Have a question for DrSugar? You can send to me via private message here, and I will forward it to the good doctor.
DrSugar's posts are for informational purposes only and should not be considered medical advice, diagnosis, or treatment recommendations. Click here for more details.