Drinking Alcohol May Affect Your Memory
Binge Drinking May Be Tied to Memory Loss, Study Says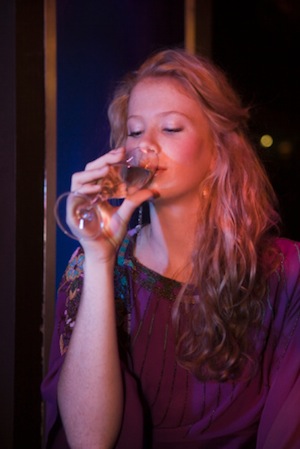 More often than not, I read about alcohol having detrimental effects on your health, rather than positive effects, so it wasn't shocking to learn that a recent study found a correlation between binge drinking and sharpness of memory.
The study administered memory tests to college students — 62 who were binge drinkers and 60 who were not — and found that the binge drinkers experienced a lowered ability to remember lists of words. But, on a separate test, the binge drinkers did fine, so it's not clear whether alcohol is to blame for the previous results or not. Researchers have noted that there is a link between binge drinking and memory, they just aren't clear if alcohol reduces memory skills, or if there are any long-term effects of binge drinking.
When we polled you on how much you drink, a majority of you said you have about a drink a week — so you're well within the "healthy" range of alcohol consumption. The recommendation for women who are not pregnant is up to one alcoholic beverage per day.
And while researchers weren't able to draw any direct conclusions from this study, it does encourage us to think about the effects binge drinking may have on memory. Do you think there is a connection between the two?