Earth Day Ideas For the Weekend
Celebrate Earth Day This Weekend With These Tips
Earth Day is on Sunday. It's a time to think about how our daily routines are impacting the environment, while also helping us remember that our resources are not infinite. If you'd like to green your life even more, here are some ways you can celebrate Earth Day this weekend: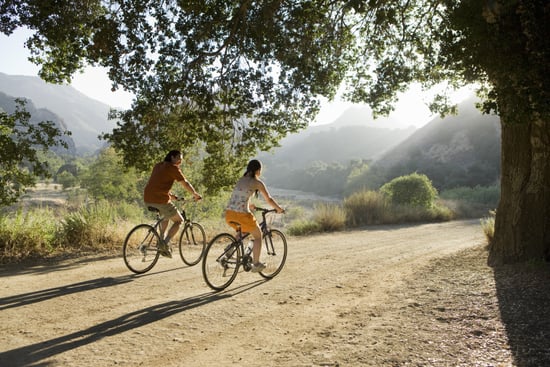 Time to recycle: Have an old pair of running shoes that just aren't cutting it anymore, or a yoga mat that's seen its share of Downward Dogs? Before you chuck them away, read our guide on where to donate your used sneakers, yoga mats, clothes, and more, and spend some time this weekend culling and donating your fitness gear.
Shop smart: If you're stocking up this weekend at the grocery store, make smart decisions that will be good for you and the Earth. Don't forget your reusable bag, choose local, organic foods, and try to avoid products with too much packaging to shop eco-friendly. Read more tips for greening your grocery shopping here.
Green your fitness: This weekend, take advantage of the nice weather and move your workouts outside. You'll use fewer energy resources if you trade the treadmill for an outdoor run.
Shop sustainable: Besides donating old clothes for recycling, you can also take care to buy brands that are known for their eco-friendly practices. Many companies use recycled materials, sustainable fabrics, or resource-saving production practices to make high-quality fitness gear. Read our list of some eco-friendly fitness brands here, and shop our favorite eco finds here.
Check out more ideas to green your healthy routine here.