Source: POPSUGAR Photography / Maria del Rio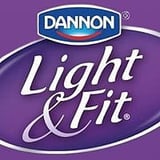 Looking for a new way to workout? We partnered with Dannon Light & Fit to highlight fun and creative ways to sneak in some exercise.
Staying active and working out is a great way of life, but it doesn't all have to happen inside of the gym — there are plenty of ways to exercise that are fun. From cooking with friends in your kitchen to throwing around the frisbee at the park on a warm day, we found seven out-of-the-box activities that will help you sneak in a workout that feels like play.