Easy Ways to Change Your Summer Workout Fitness For Fall
Fresh For Fall: Now's the Time to Change Your Fitness Routine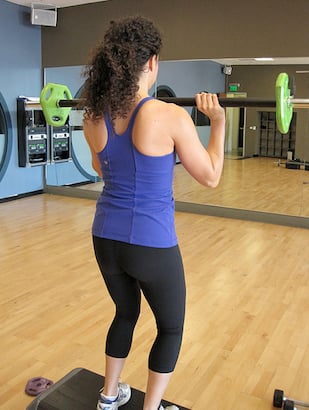 Unless you're a devout gym rat, the weather tends to dictate what types of physical activities we can enjoy outdoors. With Fall quickly approaching, it'll soon be time to trade in your swimsuit and surfboard for windbreakers and arm warmers. Don't fret because thanks to the cooler temps in Fall, it's much easier to take your cardio outside — tennis, biking, running, hiking, anyone? Regardless of your fitness routine, here's when you know that it's time to switch things up for Fall:
You get bored halfway through your workout. Is it just me, or did this Summer feel like a long one? If you got into your Summer workout groove back in May, it's no wonder you're ready for a change. Listen to your body. If you are losing interest, your body is likely plateauing as well. Kiss those jazzercise classes goodbye and try something new and exciting!
You don't feel like you got a good workout. It's easy to find ourselves in a workout funk. Swimming laps was exhilarating a few months ago, but now you just feel unenthused and waterlogged. If you've already up'd your lap count and you still don't feel a burn, either mix in weight training out of the pool, or try a different type of cardio in addition to your swimming, or switch it up altogether.
Keep reading for more reasons why you may need to give your fitness routine a makeover.
Your workouts aren't consistent anymore. Once you become unmotivated to workout, your fitness regime most likely needs an overhaul. Season changes are the perfect time to try something new. Buddy up with a friend or co-worker and attend classes with them for a change. Or maybe they are avid indoor rock climbers or love Pilates? Experimenting with a friend makes it much easier to test the waters of a new activity.
Hate change? Here's why mixing up your workout does a body good. And don't know where to start? Baby steps. Simple things like changing the time you workout, going to a new class, or freshening up your workout wardrobe can have a big, lasting impact.
Source: Flickr User lululemon athletica