Easy Ways to Detox
Spring-Clean Your System: 9 Quick Tips to Detox This Weekend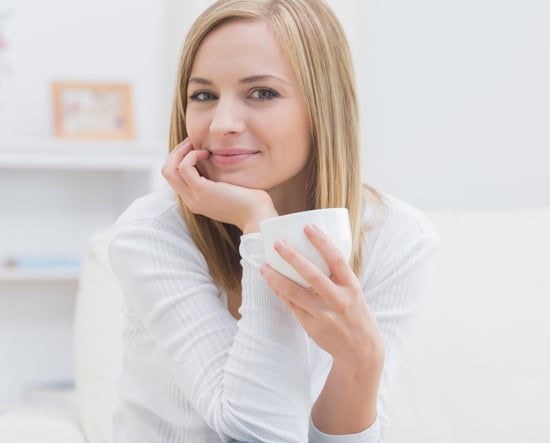 Imagine heading into Monday morning refreshed, rejuvenated, and ready to tackle a tough week. You might not be able to commit to a full weekend cleanse to reboot your system, but it's easy to incorporate a few of these tips before Monday morning hits. Offer your body detox power it deserves.
Drink lots of water: Staying hydrated is essential to keep your body functioning at its highest potential. Take things up a notch and spike your water with some fresh produce known for their detoxing powers. Lemon, cucumber, mint, or ginger can all do wonders.
Try some chia: Chock-full of omega-3s and fiber, tiny superfood chia seeds have been revered since ancient Aztec times. Celebrity trainer Valerie Waters swears by her chia seed drink that helps clients debloat.
Cook at home: Every meal out on the town might sound like your idea of a great weekend, but try to cook healthy, fiber-fueled meals at home. The main ingredient in each of these healthy detox recipes will aid in digestion and debloating.
Limit booze consumption: It might be tough, but make your weekend about something other than the bar scene. If everyone's drinking, then order soda water with some citrus. But if you think the temptation will be too much, then just stay home and take it easy.
Keep reading for four more simple tips to take a quick detox break this weekend.
Head to yoga: Get active and build internal heat with some detoxifying yoga. With all the twists in the sequence, your body will wring itself out, releasing lurking toxins.
Hang in a tub: Certainly, spending time in a bathtub is one of the most relaxing ways to de-stress. But taking a long luxurious bath does more than calm your nerves. Add two cups of Epsom salt to the tub, which many people in the holistic health community believe helps to detox the body.
Grab fresh juice: No need to commit to a three-day weekend juice cleanse. Pick up your favorite blend from a local juice bar, or make your own fresh-pressed juice at home. If only have a food processor or blender, then try this flat-belly smoothie that fights belly fat and reduces the appearance of bloat — all under 300 calories.
Hit the hay: The easiest way to revitalize your body? Get your required seven hours of sleep. Stresses of work may plague your mind during the week, so the weekend is the perfect time to catch up. For an added boost, take all the tech out of the bedroom for the weekend. You'll be surprised at how soundly you'll sleep without all those screens.
Take teatime: If you want to cut back on caffeine, then drink green tea in soda or coffee's place. It can suppress your appetite and boost your metabolism, with half the caffeine of a cup of coffee. For those not fond of the flavor, enjoy hot water with lemon to stimulate your digestive tract.