Easy Workout Ideas
3 Easy Workouts That Are Better Than Nothing
Some people love to start their week with an energizing workout, while others want to ease into their week — especially if it's after a particularly exhausting weekend. If you're starting out your week without the bang, here are three "way better than nothing" ideas for you to do today that are easy to commit to.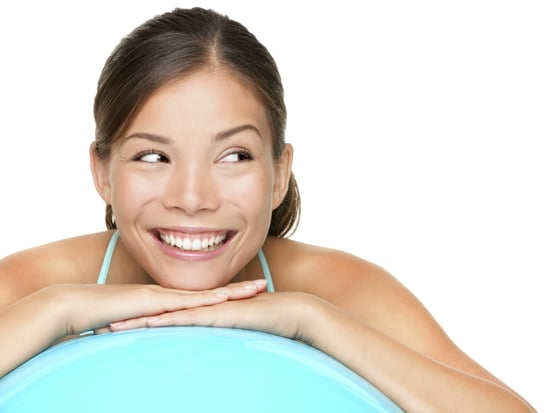 Get your heart rate up: I love the philosophy of making sure you sweat every day, no matter how little time you have to devote to exercising. Working up a sweat daily isn't just good for your waistline — getting just a few minutes of exercise a day is key to keeping your heart young and healthy.

Try it: Just 10 minutes of jumping jacks burns almost 90 calories, and taking the stairs to get to your office will burn eight calories per minute. (Feeling motivated? Combine these easy moves with a few others for an effective 250-calorie-burning workout.)

Complement your regular routine: If you're saving your big sweat sessions for later in the week, take some time today to complement your normal workout routine with a low-intensity workout that stretches and rejuvenates your muscles. Flexibility training is just as important as other elements in your routine, so it's a great option if you're not in the mood to run your heart out on the treadmill.

Try it: A 90-minute Hatha yoga class reenergizes you while burning 283 calories, or take an hour-long Pilates class and burn 144 calories while you stretch and strengthen your muscles.

Go for big: Whether it's because you're pressed for time or because you're dragging your feet when it comes to your daily workout, if you're not devoting a lot of time to strength training, focus on your big muscle groups, like your quads, back, or glutes, during your short session. You'll burn more calories and boost your metabolism by activating a larger area of muscle fibers than if you stuck with small muscle groups.

Try it: Work all of those big muscle groups with our 10-minute total-body Class FitSugar workouts.