Eat an Apple a Day For Heart Health Benefits
Eating an Apple a Day Really Does Keep the Doc Away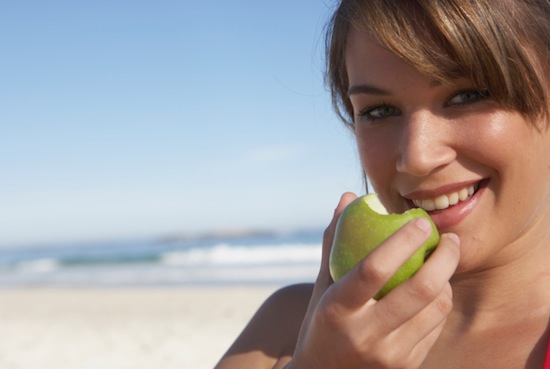 Eating 75 grams of dried apples each day may reduce your cholesterol levels. A recent study at Florida State University examined 160 women who were randomly assigned to two groups: those who ate dried apples for a year, and those who received dried prunes for the same time frame. The participants who were put in the apple group experienced a drop in their total cholesterol by 14 percent and their LDL cholesterol by 23 percent. Their levels of C-reactive protein, a substance in blood that is a marker for inflammation and increased risk of heart disease, also decreased.
Keep reading to find out what else was discovered in the study.
It was also noted that the apple group lost an average of 3.3 pounds by the end of the study, even though the apples added 240 calories to their daily caloric intake. Jessica Shapiro, a registered dietitian, says this is highly plausible because the addition of apples to the diet most likely kept the women feeling fuller because of the fiber content.
The prune group's cholesterol levels weren't mentioned in the results of the study, so we don't know if they had any effect. Here are some healthy apple recipes so you can start incorporating more apples into your diet!