Eat Whatever You Want and Work Out
Do You Work Out so You Can Eat Whatever You Want?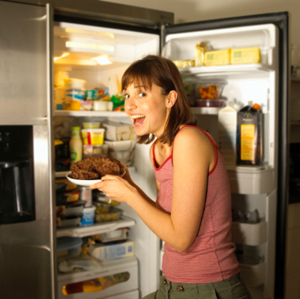 People work out for different reasons — to build strength, lose weight, and feel active are just a few. Some people, which include actress Gwyneth Paltrow, exercise so they don't have to amend their diets. Gwyneth's trainer, Tracy Anderson, says that Gwyneth loves to eat, and as long as she works out six days a week, the actress can eat anything she wants. Pigging out definitely isn't the main reason I exercise, but I sometimes am more lenient with my diet because I lead such an active lifestyle. Tell me . . .