Eat With Your Eyes For Weight Loss
Weight-Loss Tip: Eat With Your Eyes
Plenty of people have weight loss on their brain for 2013, but there's no reason to starve yourself, mess up your metabolism, and affect your energy levels. Revisiting and gaining awareness is essential to rebuild a healthier relationship with food. Eating mindfully is an essential step for healthy development, but one of the easiest tips to take to help you reach your weight-loss goals. Take a moment before you start shoveling your food, and eat with your eyes.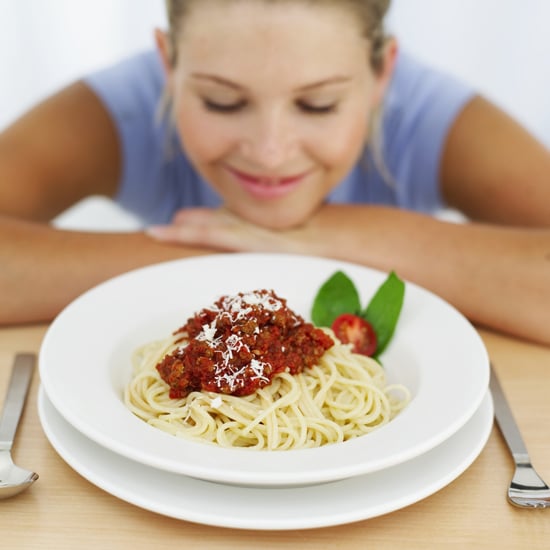 Naturopath practitioner Dr. Holly Lucille explains while most people think of digestion starting in the mouth, "it really starts in the eyes and in the nose. If food is appealing, and it smells good and you take the time to take that in . . . it starts to secrete your digestive enzymes." Take some time and savor the art of meal time, and enjoy the pleasures of your food from your eyes and your nose first. Not only are you giving your body a head start on digestion, you're giving yourself a shot to get clear about where your weight loss issues live.
Are you getting serious about your health this year? If a trip to Mexico, a Vitamix, and a ton of new gear sweetens the deal, enter Get Fit For 2013 Giveaway for the chance to win. You'll receive quick healthy living tips — just like this one — delivered directly to your inbox.