Eating Dinner in Front of the TV
Do You Eat Dinner in Front of the TV?
I hate to admit it, but growing up my family kept a TV in the kitchen, and it was always on at dinnertime. During commercials, we'd chat about our days, but while our favorite show was on, we'd watch while we munched. I must say that it was very relaxing to tune out and eat, and the habit stuck with me into college. I'd end up shoveling pizza into my mouth while watching episodes of The Simpsons, and it unfortunately helped contribute to my freshman 15.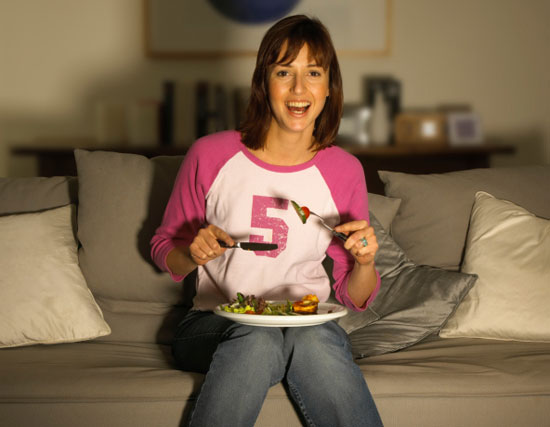 Now that I have a family, I make it a point not to have the TV on during dinner. Not only is it a great time to talk and connect after not seeing each other all day, but I find I'm more conscious about how fast I eat and how much. Not eating in front of the TV is definitely one of the tactics I use to help maintain a healthy weight. How about you?