Eating Fiber and Digestive Issues
7 Tips For Relieving Tummy Troubles Caused by Fiber
You know you're supposed to get at least 25 grams of roughage, and you know what you should eat each day to get your daily fiber, but when you do, you end up with some serious digestive issues. Don't give up! If your fiber intake has been well under the recommended amount, then you suddenly start downing flax-filled oat bran muffins, your tummy is likely to protest. Here are some ways to prevent the shock to your system when upping your fiber intake.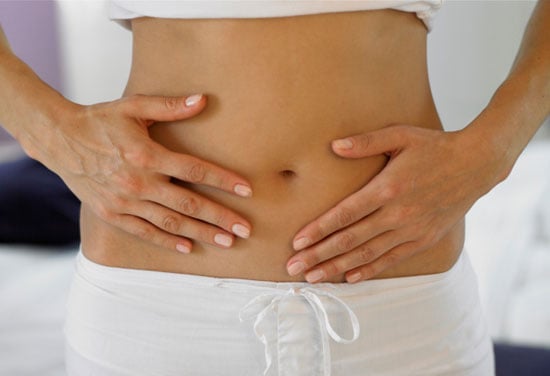 Mix whole wheat pasta with regular pasta.
Eat a piece of bread or crackers with hard-to-digest fruits such as pears or apples. You can peel the skin if your stomach is super sensitive, bur remember the skin contains a lot of nutrients not in the fruit.
Sprinkle a tiny amount of flaxmeal on your cereal. Jumping into ingesting a one- or two-tablespoon serving is bound to upset even the strongest of stomachs.
Mix a high-fiber cereal like Kashi's GoLean with an easily digestible rice cereal such as Nutty Rice.
Stir a small amount of beans into cooked quinoa, and gradually increase the ratio of beans to grain.
If raw broccoli does a number on your belly, steaming or stir frying the florets may be easier to digest.
Skip the raisins and opt for fresh grapes instead. Dried fruits tend to cause more issues than the fresh version.