Eating Late Lunch Makes You Lose Less Weight, Study Says
Eating a Late Lunch Could Hinder Weight Loss
If you're trying to lose weight, changing your eating habits can help — except if it involves skipping or delaying meals. A new study has found that women who ate lunch after 3 p.m. lost less weight than those who ate lunch earlier.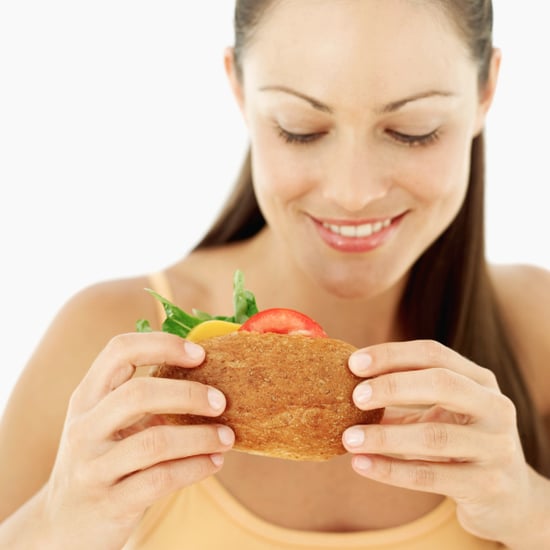 The study, published in the International Journal of Obesity, followed 420 obese or overweight women in Spain over a five-month period and found that those who ate a big lunch before 3 p.m. (the early-eaters) lost significantly more weight and at a faster rate than those who ate lunch after 3 p.m. (the late-eaters). While lunch was the biggest meal for each participant, all participants ate a similar amount of calories per day. The study also found that late eaters were more likely to skip breakfast or eat fewer calories at breakfast.
The study suggests that the timing of meals may be an important part of the weight-loss puzzle because waiting too long to eat may disrupt the body's metabolism. The study's authors say the findings indicate that the "timing of large meals could be an important factor in a weight-loss program," so even if your biggest meal of the day is dinner, make sure your meals are evenly spaced throughout the day.