Elite Runners Think About Running When They Run
Speak Up: What Do You Think About When You Run?
While attending the New Balance Women's Running Summit I had the chance to hang out with two middle-distance runners sponsored by the running shoe giant: collegiate steeplechase champ Jenny Barringer, and Sarah Bowman, who specialized in the 1,500 meter, the premiere of middle-distance track races.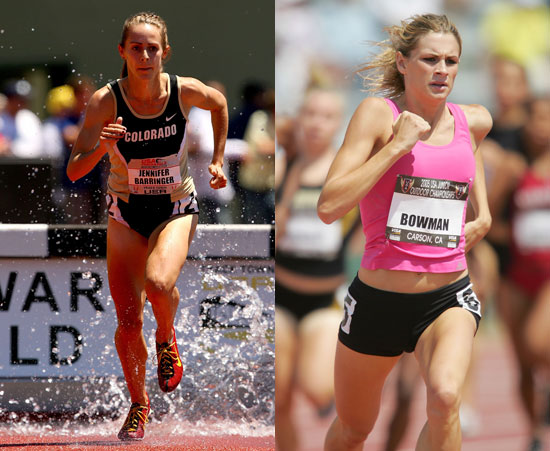 The first thing that struck me was both runners reminded me of ballerinas; they were petite and lithe, wearing ponytails with no bangs. The second thing that struck me was that as professional competitors, the ratio of non-running training to running is two to one. For every hour they spend running, they spend two strength training, stretching, and recovering with ice baths and the like. When asked what music they listen to when running, both Jenny and Sarah chuckled — they don't listen music. To the follow-up question, "Then what do you think about when you're running?" both runners answered unhesitatingly "Running." Ahhh . . . just another element that separates me from the elites (along with speed and talent). I think about almost everything under that sun when out running — my job, my kids, my to-do list, what color to paint my kitchen, what color to paint my toenails. You get the picture.
I'm curious to know what you think about when you run. If you don't run, what do you think about when going through the repetitive motions of cardio? Does your mind wander more or less when you're strength training? Speak up and tell me what runs through your mind when you exercise.