Elliptical Core Workout
Fit Tip: How to Maximize Your Time on the Elliptical
Although the elliptical provides a great total-body cardio workout, it can be easy to cheat when on this joint-friendly machine. If you find yourself slacking after a few minutes in, consider letting go of the handles at different points during the workout. Doing so will test your balance and engage the core.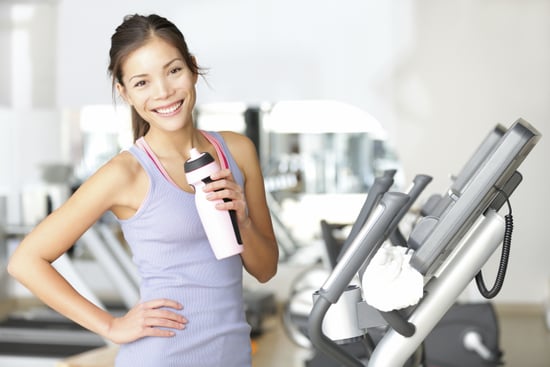 Although using the handles gets the heart rate pumping and engages the arms, it also causes hips to bounce from left to right, which allows your quads and core to take it easy. The next time you head for the elliptical, consider doing an interval workout, alternating between using the handles and placing your hands on your hips. Without help from your arms, your hips will move less, your core will tighten, and your quads will be challenged. This and maintaining good posture will help you achieve results fast!
A simple way to tackle intervals, or in this case hand position, is alternating by songs playing on your iPod. You can also print this 30-minute elliptical workout that varies hand position and resistance.