Emily Blunt Diet and Fitness Routine
What Keeps The Five-Year Engagement's Emily Blunt Healthy and Fit
If the movie trailer for The Five-Year Engagement is any indication, then we're in for a treat! The romantic comedy is set to hit theaters tomorrow, and to celebrate, we're taking a look at how its star Emily Blunt stays so healthy and fit.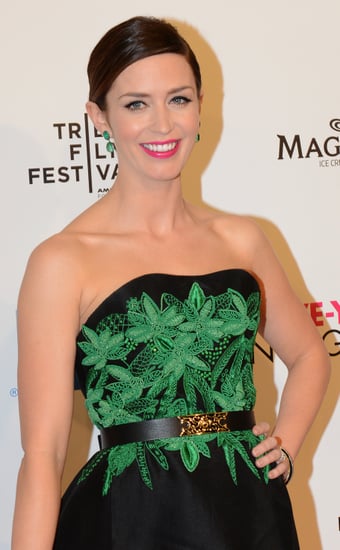 She lets herself indulge: Emily has been vocal about avoiding strict diets (with the exception of shaping up for a few movie roles), instead choosing to enjoy things in moderation — whether that be pasta, cheese, or any other food commonly off limits. But, when it's time to let loose, she gives herself a free pass. Emily told Women's Health that while on a trip to Paris, she did nothing but "eat cheese and bread."
She keeps active in her relationship: Whether it's touring the Hamptons on bikes or surfing on a Hawaiian getaway, Emily and husband John Krasinski are never content to just sit at home. But perhaps the best motivation keeping the pair fit are the almost-daily walks they take together with Finn, their red Labrador.
Learn what Emily's fitness routine is after the break!
She sets a positive message about body image: In an industry where Photoshop is the norm, Emily remains outspoken about making sure she sends the right message to fans. Two years ago, she made news for telling a photographer to not retouch her picture by making her appear thinner. She later told Elle UK, "I don't like it when they stretch you out and make you all long and skinny. It makes you look like a Barbie. Who the hell looks like that?"
She has realistic fitness goals: She may have worked out nonstop when prepping for her role as a ballet dancer in The Adjustment Bureau, but this is certainly not the norm. On the day to day, Emily keeps things pretty reasonable, exercising about four days each week. In the past she's worked with LA-based wellness coach AJ Johnson, who is known for developing varied fitness programs that include anything from outdoor hikes and strength training to interval sprints.