Energizing Lunch Recipes
4 Lunch Ideas That Help Beat the Afternoon Slump
If you want to stay energized all afternoon, then choose your lunch wisely. Meals made of verve-inducing foods like lean protein, iron-rich leafy greens, and healthy fats will keep your spirits up well into the evening. Here are four energizing lunches to try this week.
Tuna Salad Pitas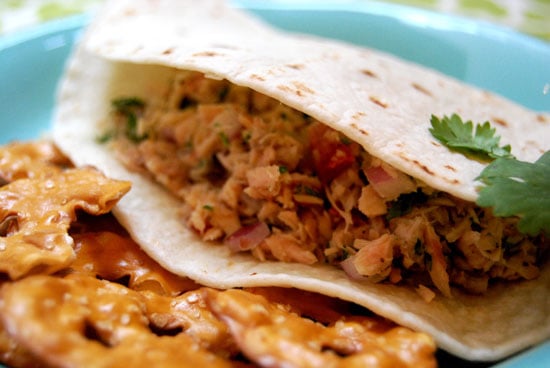 Tuna salad can quickly quiet hunger, but the mayonnaise found in traditional recipes racks up (empty) calories fast. Instead, make this protein-packed tuna salad pita sandwich to reduce fat and calories but not flavor.
Quinoa Avocado Salad
Quinoa is a great source of protein and fiber, both of which help fuel the body throughout the day, and avocados provide sustained energy through their high amount of healthy monounsaturated fat. Both avocados and quinoa are also good sources of potassium, which is important for metabolism and muscle growth. Keep your body's engine running smoothly with this quinoa avocado salad recipe, which contains nuts and dried fruit for even more energy.
Get two more energizing lunch ideas after the break.
Kale Edamame Salad
Kale is a great source of iron, which is key for fending off fatigue-inducing anemia. Add protein-packed edamame and chickpeas (along with a few other goodies), and you get this energizing kale edamame salad recipe.
Light Spinach Pesto and Whole Wheat Pasta
Spinach is another iron-rich veggie; pair it with whole wheat pasta for sustainable energy long after lunch. This lightened-up pesto recipe uses spinach and olive oil (but no cheese and pine nuts, cutting calories).