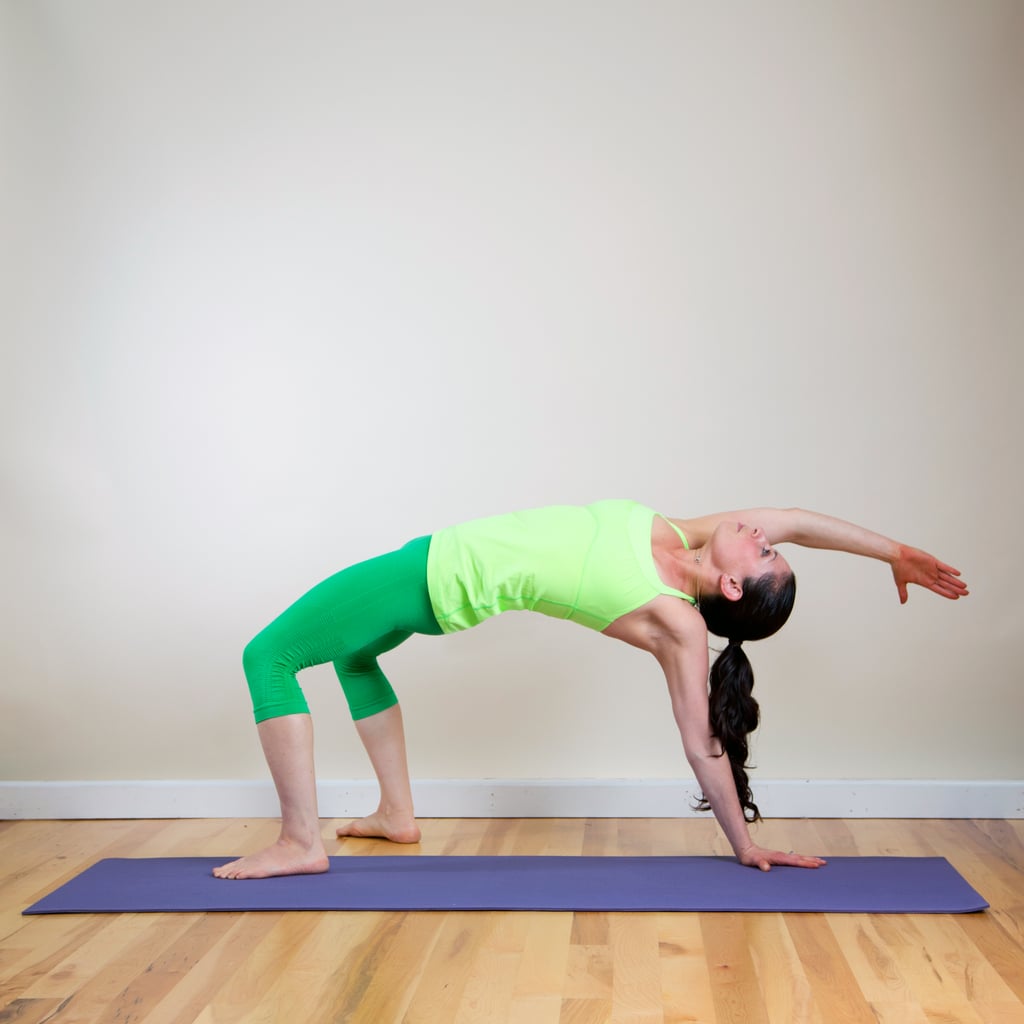 Slowly lower your right leg to the floor behind you, bending both knees, so your belly is pointing up toward the ceiling. Readjust your feet if you need to so they are parallel and slightly wider than hips-width distance apart.
Press firmly into your feet to lift your hips high, engaging your glutes and hamstrings, and extend your arm over your face.
Hold Extended Tabletop for five complete breaths, gazing at your extended hand or up toward the ceiling.