Energy-Boosting Foods to Eat Right Before a Workout
3 Foods Proven to Help Your Workout
The right preworkout snack, which is a combination of mostly carbs with a little bit of protein, can give you the fuel you need for the perfect workout. But if you haven't planned a preworkout snack in time, you may be left feeling sluggish and run-down during your exercise session. Instead of running on empty, try these three foods that are proven to give that extra boost you need while working out.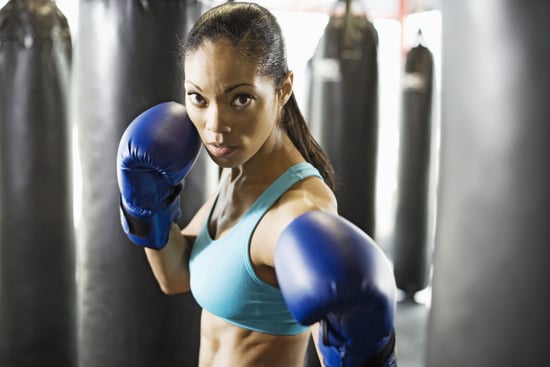 Raisins: Don't overdo it with the complex carbs and protein right before a workout — you may be sidelined by stomach issues. Instead, reach for a small but digestible snack of about 25 grams of simple carbs. Besides being easy to digest, raisins contain other nutrients like vitamins, minerals, and fiber that are important for athletes.
Dark chocolate: Reach for a small square of dark chocolate if you want an extra energy boost before working out. Dark chocolate contains a flavonoid called epicatechin that may help you fight fatigue during your workout, according to a recent study involving rats. The amount needed is small, only about five grams, so it's fine to eat this amount right before you work out.
Coffee: Another performance-enhancing product may be a cup of coffee. Caffeine is energizing, and it's also been proven to enhance athletes' speed and endurance and may even encourage the body to burn more fat. However, don't down a cup of coffee right before your workout, especially if it already irritates your digestive tract. Finish your cup at least 30 minutes before a workout for best results (and if you haven't eaten for a while, pair it with a simple carb).