Enter to Win the Get Fit For 2011 Giveaway Bonus Challenge
Get Fit For 2011: Bonus Challenge, Make Your Kitchen a Dieting Safe Zone
We've reached the midway point into our health and fitness giveaway challenge — how's it going? This week you're invited to complete any of the previous challenges you may have missed. Remember, the more you participate, the more chances you have to win! And if you are all caught up with our first five challenges, we have a bonus one for you.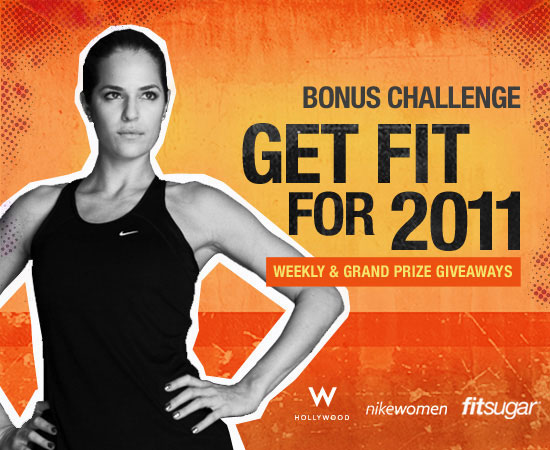 Week Six Bonus Challenge: Clean up your kitchen to make it a dieting safe zone and share your before and after photos in the Get Fit For 2011 group. Be sure to blog about the changes you have made. By completing this bonus challenge, you will be automatically entered for a chance to win the weekly prize — this week a $100 Nike gift card as well as our fabulous grand prize — a four day fitness boot camp in Los Angeles. Be sure to create your post by Sunday, Feb. 20 by midnight PST.
We don't expect you to mop the floor but make any unhealthy and tempting food harder to find. Move the Girl Scout cookies to the top shelf, and place your oatmeal so it's at arm's reach. Take your fruit out of the crisper and store it at eye level in clear containers. Put the chips in the pantry and place an edible centerpiece on your kitchen table. Sounds like the perfect task for a wintry weekend.