Enter to Win the Get Fit For 2011 Giveaway Challenge: Food Journaling Bonus Challenge
Get Fit For 2011 Giveaway: Bonus Challenge, Give Up a Vice For a Day
We are two weeks into our health and fitness giveaway challenge — how's it going? This week's challenge is to keep a food journal in our Get Fit For 2011 group. Simply writing the blog posts enters you into our giveaway with weekly prizes ($100 gift card from Nike) and a fabulous grand prize (trip to LA for a fitness boot camp).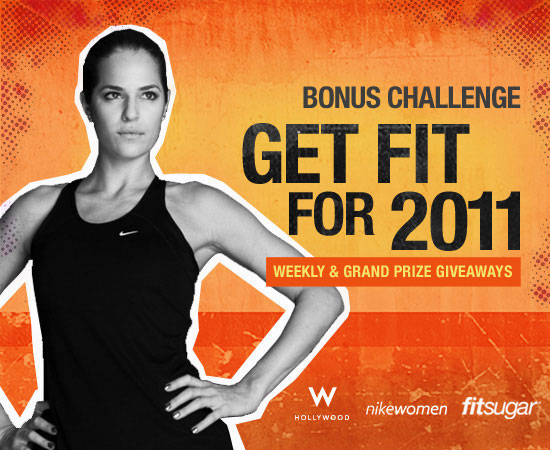 Well, we have a bonus challenge for you (remember, the more you participate, the more chances you have to win). Week Two Bonus Challenge: give up a vice for a day and blog about your experience in the Get Fit For 2011 community group.
You've been monitoring what you eat for a few days now with your food journal, and we're wondering if you see a pattern. Too much processed foods? Too many sweets? How many glasses of wine with dinner? We challenge you to give up a vice for 24 hours — just to see what it's like to live without it. You might find it's easier to do than you expected. Be sure to tell us what you're giving up, why, and if it was hard or not. Include an image with your blog post and we might just feature your post on FitSugar!