Enter to Win the Get Fit For 2011 Giveaway Challenge: Share Your Fitness Must Haves
Get Fit For 2011 Giveaway: Challenge 9, Your Fitness Must Haves
This is your year to get healthy and fit, and FitSugar is here to help. We've created weekly challenges for our Get Fit For 2011 giveaway that will help you stay on track.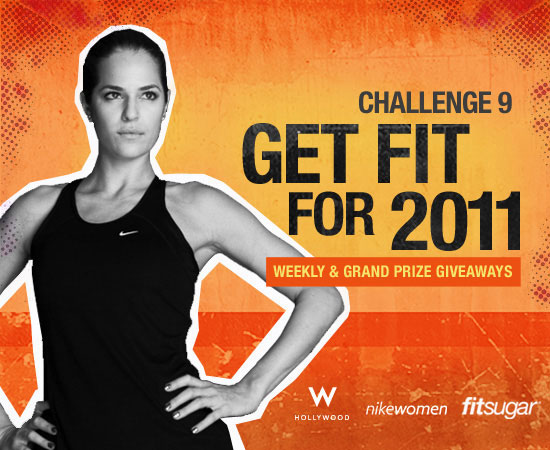 This week's challenge: Share your must-have fitness gear in a blog post with images, or maybe even a video, in our Get Fit For 2011 community group. Do you heart your heart rate monitor? Tell us why. Are your kicks the bomb? Share a photo of your sneakers to show your love. Coveting a new gym bag? Show it to us — we might need it too.
By meeting this challenge, you will be automatically entered for a chance to win our weekly prize — a $100 Nike gift card and our grand prize! At the end of the three-month challenge, we will pick a grand prize winner at random from all of the weekly challenge entries. Remember, the more you participate, the more chances you have to win the grand prize: a Get Fit Boot Camp in Los Angeles that includes a round-trip flight to Los Angeles, a four-night stay at the W Hollywood, a personal training session with celebrity trainer Jeanette Jenkins, a nutrition consultation with C & J Nutrition, and four workout sessions with our very own FitSugar editors that will be featured on PopSugar LivingTV.
If you're ready to join the fun and feel the community support, log in and head directly to Get Fit For 2011. Need a little help making a blog post? Here are tips on posting in our group.
You have until 11:59 p.m. PST on Sunday, March 13, to complete your ninth challenge. Ready. Set. Share!