Eva Longoria Tells Health Magazine She Hates Jogging
Eva Longoria Hates the Elliptical — Do You?
If you work out at a gym, there are only so many options for getting in your cardio. In the January/February issue of Health magazine, Eva Longoria says,
"I like weight training and abs. I love abs. I hate the elliptical. I hate jogging. [Laughs] I despise cardio. I just . . . can't do it. So I try to do my cardio within the workout.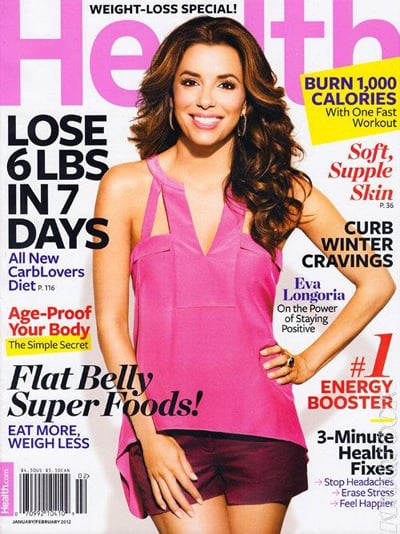 Cardio isn't a walk in the park — literally. It's hard work getting your heart rate up and the monotonous nature can be a real turn off for some.