Eva Mendes Is the New Ambassador For EasyTones by Reebok
Eva Medes Is the New EasyTone Ambassador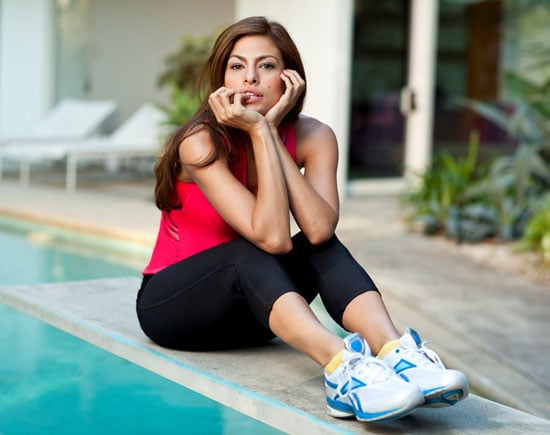 Eva Mendes is literally following in the footsteps of Helena Christensen. Earlier this week, Reebok introduced Eva as the new face (and body) of its EasyTone ad campaign. In a joint press release, the actress said, "I feel better when I'm in good shape, and that's what I like about Reebok EasyTone — it gives me a little extra as I go about my daily activities."
Learn more about Eva's workouts and why she loves her EasyTones.

While Eva is a fan of EasyTones, after testing different brand of toning shoes the American Council of Exercise found them all to be no better than sneakers. Are you a fan of toning sneakers?