Excuses For Not Going to the Gym
Don't Let These Workout Obstacles Discourage You
Best intentions got you through the gym door, but anything from a crowded locker room to a forgotten sports bra can discourage you from wanting to stick with your workout. Before you turn around and go home, however, read our tips on how to get over what's holding you back.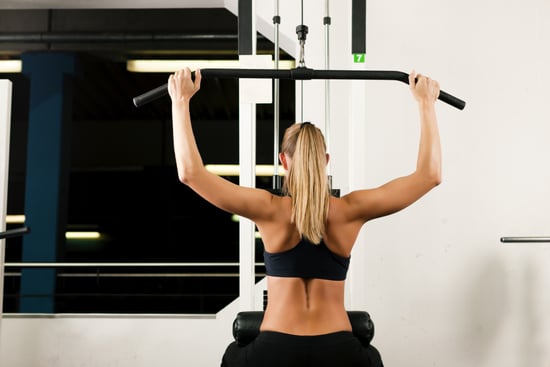 I'm late for class: Whether sneaking into class late is OK depends on a number of factors, including how effective your workout will be and how much you'll be disturbing your fellow students. Walking into a high-energy strength class may not be disruptive, but navigating through a crowd of yogis in serene poses is probably a no-no. Think before you enter, and if you decide to go in but you've missed the warmup, make sure you spend a few minutes jogging in place before you join in with the rest of the class. If coming in late won't work, emulate what you'd be doing in class on the gym floor — lift weights in supersets, hop on a bike and pretend you're in cycling class, or stake out a mat to practice Pilates.
My gym is too busy: Waiting in line for a machine is the worst. You waste time and motivation the longer you stand by waiting. Not only that, but a too-crowded gym can mean a locker room without any space to put your belongings. Instead of being discouraged, change your plans so you still can get in and out without the wait. Bring your stuff with you after you change and sub an elliptical workout for time on a treadmill. If you're sick of waiting in line for the shower after class, bring your sandals and toiletries with you so you can skip the locker pit stop and be first in line. Even more tips for getting in and out of the gym quickly.
I forgot my stuff: There are many essentials to a workout outfit, and forgetting just one element can turn your gym plans south. Before you head back out the door, it may be time to get creative. You can still do a lot at the gym if you're missing a part of your outfit — you may have to do something a little less high-impact if you forgot your sports bra, say, but you may still be able to burn some calories nonetheless. Here are some more tips for dealing with gym wardrobe fails.