Exercise May Help Prevent Alzheimer's, Says the NIH
Another Reason to Exercise: Preventing Alzheimer's
Regular exercise doesn't necessarily prevent Alzheimer's — except when it does. That's the rather fuzzy but encouraging conclusion reached by the National Institutes of Health this week.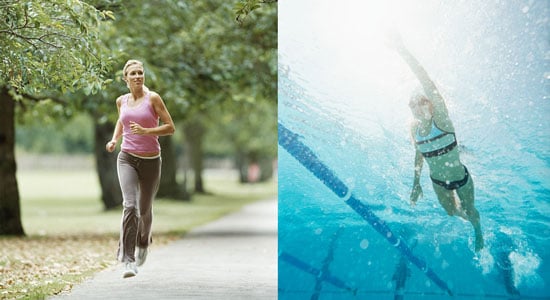 Although there is no conclusive evidence that fitness, healthy eating, and mental exercise such as crossword puzzles can fend off Alzheimer's, scientists remain highly optimistic based on years' worth of animal studies. The NIH determined that some human studies have proven that exercise helps, while others didn't. According to neuroscientist Arthur Kramer:

"The benefits tend to be on the order of a 20 to 30 percent reduction in being diagnosed with Alzheimer's disease and other such diseases . . . this isn't universal but this is found in an increasing number of studies."
Alzheimer's probably isn't your number one concern right now. But if you need a little extra motivation to exercise this week, it's nice to know our healthy lifestyles could be helping in more ways than we thought.
The anecdotal evidence is also inspiring. I love the quote at the end of this NPR story, from 78-year-old Senator Richard Lugar, who still runs races because he says exercise helps him remember "the names and places of thousands of people and events that I bring up frequently in the course of debate." Health advice from a 78 year old who still runs races? I'll take it!