Exercise, Moderate Drinking, Healthy Weight Reduce Risk of Breast Cancer, Study Says
Certain Habits Lower Breast Cancer Risk — Find Out Which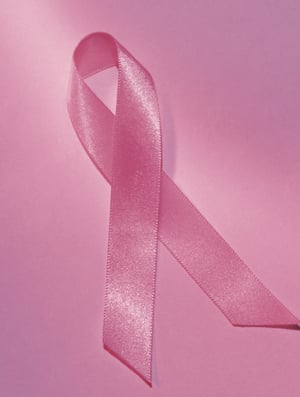 Here's some positively timed news for Breast Cancer Awareness Month: exercise, moderate alcohol consumption, and maintaining a healthy weight is the magic combo to lower the risk of breast cancer, a new study says. This news also holds true for women with a family history of late-onset breast cancer.
Researchers followed 85,644 postmenopausal women (ages 50 to 79) over a five-year period, looking at the following factors: time spent exercising, alcohol consumption, and BMI. During the follow-up, almost 2,000 women reported having invasive breast cancer. Researchers found that following all three habits reduced their risk of breast cancer in women with or without a late-onset family history: their rate of risk was six out every 1,000 women, compared to seven out of 1,000 women for those who followed none of the habits.
The study defined exercise to be 20 minutes of moderate to vigorous exercise at least five days a week, moderate alcohol consumption as fewer than seven glasses a week, and a BMI of 18.5 to 24.9. The women followed in the study either had no family history of breast cancer or a history of late-onset. Women with a history of early-onset were excluded since genetics seem to play a much more dominant role in those cases.